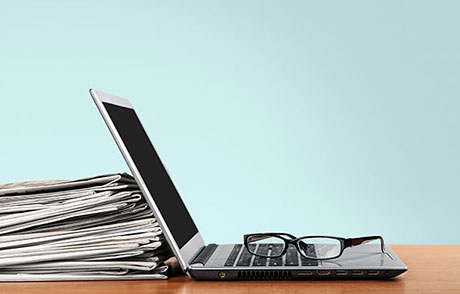 Are Daily Or Monthly Contacts Better?
At Dr. Schottenstein's eye care office in Manhattan, it's our job to make your vision as clear as possible. Depending on your preference, you may choose glasses or contacts. For both options, we offer an array of choices to fit your lifestyle. With contacts, you always have the choice of daily contact lenses or monthly contact lenses. Although there are pros and cons to both options, it really comes down to your preference and which would fit your needs best. Our NYC ophthalmologist will work with you to find the most appropriate contact lens. 
Daily Contact Lenses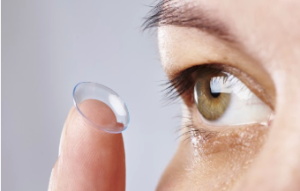 Daily contact lenses are just as they sound: a contact lens that you wear for only one day and when you are finished wearing them, you discard them in the trash. Daily contacts are typically quite thin with a high water content making them perfect for one day of use. They should not be worn for longer than one day as natural eye deposits can build upon their thin surface. 
Monthly Contact Lenses
Monthly contact lenses are made to be worn for 30 days. They are a much thicker contact lens compared to that of a daily lens. Monthly contacts are more durable and resistant to drying out making them the perfect long-term option. Due to the fact that you wear the monthly contact lenses for a full month, you must disinfect the contacts daily to continue healthy wearing. 
Which Option Is Best For Me?
The choice between daily contacts or monthly contacts will really depend on your personal preferences, your lifestyle, and your ophthalmologist. At Dr. Schottenstein's Manhattan eye doctor, we recommend you think about the following questions:
What is your prescription?

Depending on your individual vision correction prescription, you will have certain options available. Unfortunately, not all prescriptions are available in daily contact lenses. This is typically true for patients with a more severe correction. 
Do you have sensitive eyes?

Some eyes respond better to daily contact lenses over monthly lenses and vice versa. If you experience

dryness

, itchiness, or irritation from contact lenses, talk with Dr. Schottenstein during your next eye exam. Together, you can choose a contact lens that fits your eye needs, whether it is daily or monthly. 
What type of lifestyle do you live?

 Depending on your lifestyle and the activities you enjoy, one type of contact may be better than the other. For example, if you enjoy sports and outdoor activities, daily contacts may be best, as they can be discarded and replaced if dirt, sweat, or sunscreen comes in contact with them. If you plan to wear contacts every day in a controlled office environment or at home, monthly contact lenses are probably better. 
Which is best for you? Daily contact lenses or monthly contact lenses? For further questions or concerns about your vision, eye care, and contact lenses, please contact Dr. Schottenstein, your local Manhattan eye doctor. 
Contact Your NYC Ophthalmologist For Contact Lenses Today!
Discuss your options, prescription, and lifestyle at your next eye exam in Manhattan. Our eye care team will be more than happy to help you and ensure you can see as clear as possible. To schedule your next eye appointment, request an appointment online or call our office directly. We look forward to hearing from you soon!
---
---